Attack On Titan needs no introduction at all. One of the most successful anime and manga of all time, Attack On Titan is a shonen gem. Created by Hajime Isayama as his debut series, the manga has sold 100 million copies as of 2019. Obviously, such a hit series was adapted into an anime.
Since its premiere in 2013, the anime has become widely successful and is known as "the perfect anime." Recently, AOT's final season came out. So with such a wide array of productions under its banner, fans find it a bit daunting to pick up the series. Therefore, today we are back with a "perfect" watch order guide for the show.
Attack On Titan Watch Order
AOT has 3 complete seasons. The fourth and final season debuted this year with its first cour. In between the first and last season, the franchise is full of several OVAs and movies. So, how do we go about them? Read ahead to find out.
Attack on Titan Season 1.
Attack on Titan OVA: Ilse's Notebook- OVA.
A Sudden Visitor: The Torturous Curse of Adolescence- OVA.
Distress- OVA.
No Regrets: Part One- One
No Regrets: Part Two- OVA.
Attack on Titan Season 2.
Lost Girls Part 1- OVA.
Lost Girls Part 2- OVA.
Attack on Titan Season 3 Part 1.
Attack on Titan Season Part 2.
Attack on Titan: The Final Season.
Lost Girls Part 3- OVA
The above order is my favorite way of going about the show. This way, you can enjoy AOT without bumping into untimely spoilers. And also don't forget to check Animes Similar To Attack On Titan.
Attack On Titan Movies
AOT has 4 movies under its name, all of which are compilation films. Attack on Titan – Part 1: Crimson Bow and Arrow was the first film, and it compiles the story of the first 13 episodes of season 1. After this, Attack on Titan – Part 2: Wings of Freedom sums up the rest of the episodes of season 1 and new ending footage. Following season 2, Attack on Titan: The Roar of Awakening was released, which recollects Eren's adventure from season 2. Attack on Titan: Chronicle came out in July 2020, and it summarizes all three seasons.
As one can easily conclude, you can easily skip over the movies if you have watched the original series. Also, if you want to rush through the show and quickly reach down to season 4, you can binge these movies in a night or two.
What About Attack On Titan OVAs?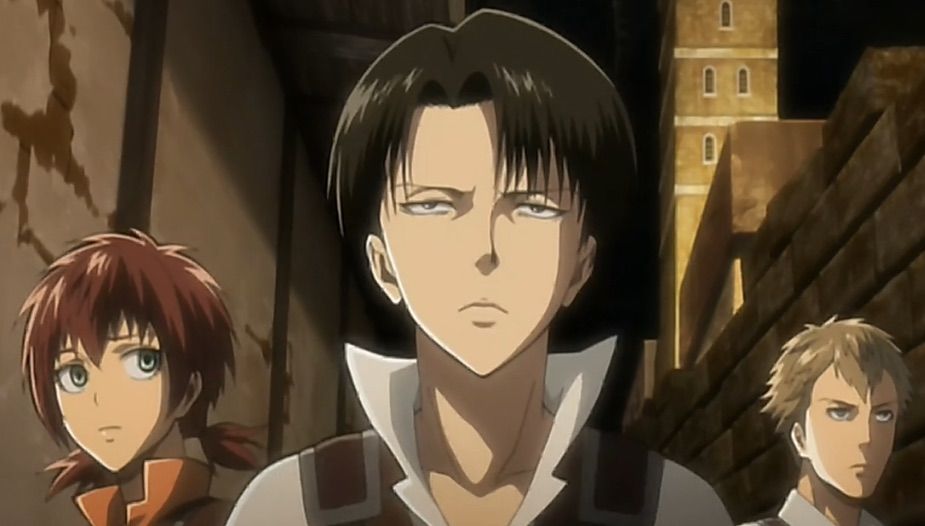 Attack on Titan has eight OVAs, all of which are fun to watch. Ilse's Notebook is pretty important to the plot and should NOT be skipped at any cost. A Sudden Visitor is an amusing tale of Eren and friends as they prepare for a cook-off! This one's optional and not really relevant to the plot. You can skip it if you are short of time. Next is Distress, where we see that Christa has been taken hostage, and the young scouts must protect her. Again, this OVA is not really important and can be skipped.
After this, go for No Regrets parts 1 and 2 to capture Levi's past before joining the scouts. I prefer not to skip this and watch it only after season 1. AOT lost girls traces, Annie and Mikasa, in three different episodes. It would be best if you watched them in the above order. Apart from these, we have Attack on Titan: Junior high, which is a parody of the original series. You can easily go on without watching this, though avid fans would like it.
Where Can We Watch Attack On Titan?
All major streaming sites have licensed attack On Titan so that you can find it pretty easily. Crunchyroll, Hulu, Animelab, and Funimation are all streaming the anime. Additionally, Amazon Prime and Netflix have also licensed AOT. With a paid subscription, you can easily g watch AOT there. But I warn you! It is not for the faint of heart. With overflowing blood, mass killings, and favorite characters falling all the time, AOT is more of a seinen anime than shounen.
Conclusion
Attack on Titan is one good anime that will hold you real tight. So if you plan to binge-watch the show, be sure to have a nice supply of popcorns.