Sword Art Online is a Japanese light novel series written and illustrated by abec and written by Reki Kawahara. The light novels for Sword Art Online have sold over 26 million copies worldwide. The series made it to substantial commercial success. The light book series received positive feedback, primarily in later arcs. But other series, such as Progressive, have been hailed from the start. Sword Art Online Progressive: Aria of a Starless Night, an anime film adaptation is slated to debut shortly.
When Is The Screening Of Film Sword Art Online?
Funimation announced on Wednesday that the Sword Art Online anime film would be released on December 3 in regular and IMAX cinemas in the United States and Canada and on December 9 in Australia and New Zealand. The film will be released in the United Kingdom, Ireland, and Latin America soon. The movie will be shown in Japanese with English subtitles and a dub. Tickets will go on sale on November 5 in the United States and Canada and November 9 in Australia and New Zealand. Fans from all over the world are eager to see the film. North American audiences will have the opportunity to do so soon.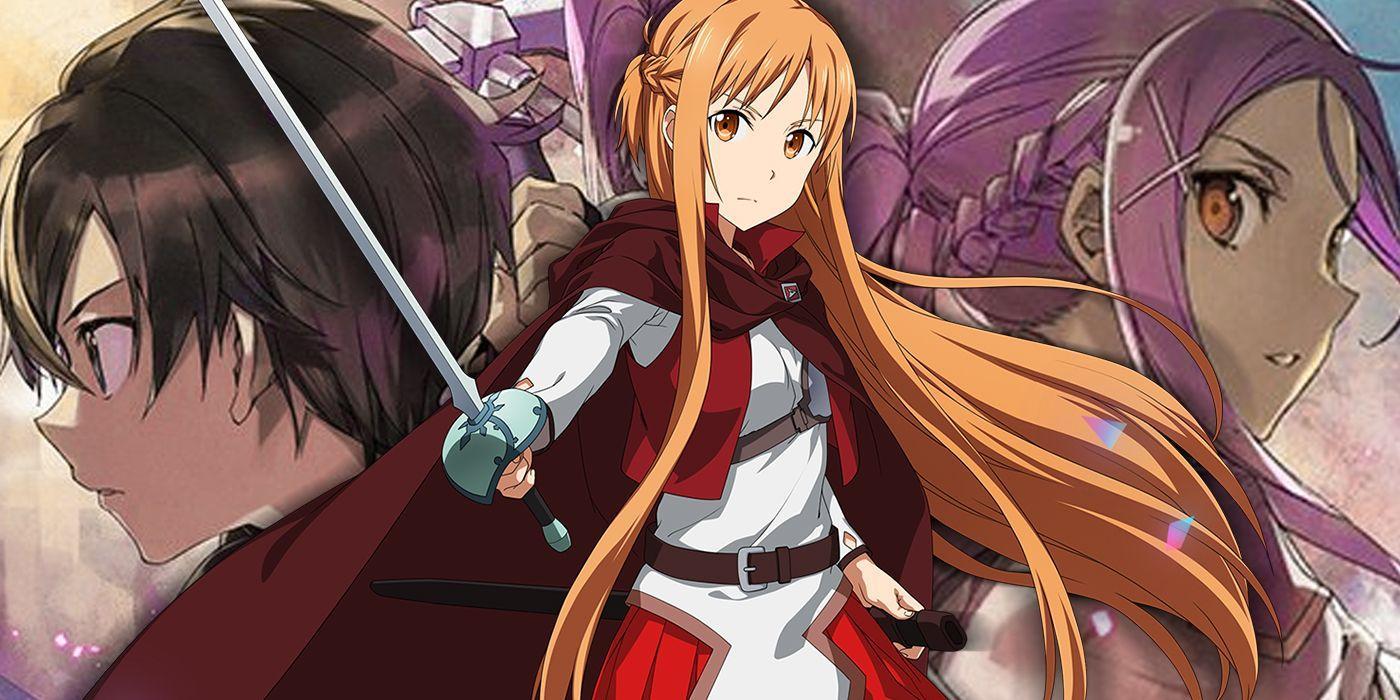 Plot
The film depicts a time before "Lightning Flash" and "The Black Swordsman" were called by those names. Asuna Yuuki was a third-year middle school student who had never played an online game before the day she donned the NerveGear. Sword Art Online, the world's first VRMMORPG, will be released on November 6, 2022. However, the players, still overjoyed at having logged on, are locked inside the game when the Game Master takes away their ability to log out. The Game Master then warns them, "This may be a game, but it's not something you'd want to play." If a player dies in the game, they also die in real life.
All of the players panic when they hear this, and chaos ensues. Asuna is one of those players, but despite not knowing the game's rules, she sets out to conquer Aincrad. The floating iron castle's peak is too high to see. She has a crucial encounter as the days pass in this world where death is never far away. Even though she is at the mercy of the reality in front of her, Asuna struggles with all her might until someone appears in front of her.
You May Also Like: Sword Art Online Watch Order
Trailer
Following the trailer's release for the sword art online film, fans have been eager to know what will happen in the movie.
Fans of the manga and anime series are becoming very impatient after seeing the trailer. Since then, many speculations about the movie's storyline have spread like wildfire.