When was the last time you sat down and saw something so profound that it touched your heart and sent you bawling with tears? Many anime fans are attracted to dramatic and emotional animes, and many also find that these sentimental stories connect them with their own lives. Occasionally, you're just in the mood to curl up and cry, and animes are a great way to bring out those bottled-up emotions. Here, we'll be taking a look at the saddest anime series.
Storytelling, imagery, and relatable characters make these anime exciting and create a bond with the viewers. When you live and breathe with the characters, their success becomes your very own, and the same is for their loss. Many iconic animes tug at your heartstrings and ring an upsurge of emotions.
Because this is a list of anime series, I'm not including absolute tear-jerker movies like A Silent Voice, 5 Centimeters Per Second, and Grave of the Fireflies (well, including this would be cheating in the first place). Without any further ado, get your onions and knives ready, clench your tear ducts tight, and let's jump right on.
Episodes: 24

Studios: White Fox

Genres: Sci-Fi, Psychological, Drama, Thriller

Aired: Apr 6, 2011, to Sep 14, 2011
This anime follows the peculiar adventures of a self-proclaimed mad scientist, Rinatrou Okabe. He rents out a flat in Akihabara, well known as the anime district of Japan. Here, he creates many wacky inventions along with his lab members- his friends, Mayuri and Daru. The closest they have come to a breakthrough is the "Phone Microwave"- a device capable of turning bananas into a weird gel morph.
However, in an unusual string of events, The group soon discovers that they can use the machine to send emails to the past, thereby altering the very flow of history. Tinkering with it, the group soon comes to a very dark realization. With an unknown organization on their tracks and the threat of death looming over their heads, Okabe must use the peculiar powers he has to save the lives of all his friends. Steins;Gate is widely considered as one of the greatest anime of all time, and also handles the science behind time travel much better than most shows.
Episodes: 13

Studios: P.A. Works

Genres: Action, Comedy, Drama, School, Supernatural

Aired: Apr 3, 2010, to Jun 26, 2010
This anime has a fascinating setting, where the story begins with the main character dead. Otonashi finds himself in the afterlife. However, it is a special type of afterlife, where he is in a school. All the students perform usual activities, but a group of students called the Afterlife Battlefront rages war against the school president, Tenshi (literally meaning angel).
As he begins to spend more time in the school, Otonashi realizes that the afterlife isn't all that it seems to be, and Tenshi is much more powerful than anyone else at school. Furthermore, there are many questions that he will need to be answered, as he has no memory of his past life, except his name. What will he do now?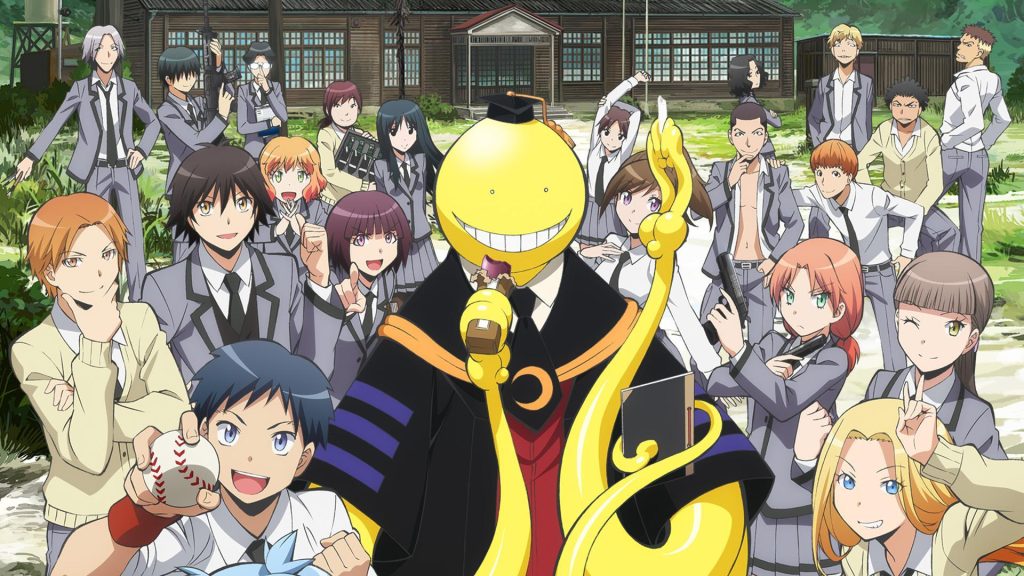 Episodes: 22

Studios: Lerche

Genres: Action, Comedy, School, Shounen

Aired: Jan 10, 2015, to Jun 20, 2015
This anime gave us not only one of the strongest characters in anime history but also an ending that would make us weep ceaselessly. A mysterious creature suddenly attacks planet Earth, first chopping off a part of the moon, turning it to a permanent crescent shape, then threatening to destroy Earth as well. However, it gives humanity a chance for existence.
The students of class 3-E are tasked with the most peculiar mission. They have one year to destroy the mysterious teacher, who will spend his time teaching them various life lessons. These students have always been a topic of ridicule among peers and looked down upon by everyone. As the students try to fulfill their quest, they soon learn that the creature, now called Koro-sensei, has many abilities like super speed, hearing, shape-shifting, and can evade almost any attack from the students. Almost any. Be warned, however, because once this show ends, you will be left with a gaping hole in your heart.
Episodes: 13

Studios: Doga Kobo

Genres: Sci-Fi, Drama, Romance

Aired: Apr 5, 2015, to Jun 28, 2015
Nothing lasts forever. No matter how much someone might desire it. Plastic Memories is the story of Tsukasa, a boy who has failed his college entrance exams and somehow lands a job at SAI Corporations, a company that produces "Giftias"- Humanoid androids capable of feeling human emotions, but only living for a short span. It is Tsukasa's job to find and bring the expiring Giftias and turning them to scrap. Aiding Tsukasa in this task is Isla, who is also a Giftia.
As the two work together, they develop a close bond, and Tsukasa grows feelings for her. The story primarily focuses on the slice-of-life and romance aspects of the story. While this isn't a deeply dramatic melancholy anime about love and loss, its strength is its plot's cutesy and romantic nature.
Episodes: 13

Studios: Kyoto Animation

Genres: Slice of Life, Drama, Fantasy

Aired: Jan 11, 2018, to Apr 5, 2018
Violet was created during The Great War with the purpose to decimate her enemies. This anime follows her story of self-actualization as she tries to find meaning in her life after the war. She discovers a job as an Auto Memory Doll, tasked with converting people's feelings and emotions into words. And so begins her journey. Along the way, she will influence many people's lives while getting into an adventure that will shape her future.
Violet Evergarden brings with it scenic and smooth animations coupled with a beautiful soundtrack. The story focuses on Violet and really fleshes her out as a character. Her journey and the way the story advances is fantastic. The story takes its time to develop, so get ready to sit down for quite a while, as it has a slow pace.
Episodes: 23

Studios: Kyoto Animation

Genres: Comedy, Drama, Romance, School, Slice of Life, Supernatural

Aired: Oct 5, 2007, to Mar 28, 2008
Tomoya is a delinquent that has no hopes for his future. He doesn't believe that he can achieve much in his life and never tries to do much at school. However, a chance encounter with an eccentric classmate, Nagisa, changes the course of his life. He begins to notice her at school more often, and the two soon become friends. As they grow close, Tomoya learns of Nagisa's dream to revive the drama club. And with nothing better to do, he decides to help her achieve her goal. With this goal in mind, he takes the help of four more girls, and in the process, learns more about their lives as well.
This anime is an adaptation of the widely popular Visual Novel of the same name. It is a notorious tear-jerker, sometimes depressing, and an absolute favorite for drama and slice-of-life fans. "Clannad: After Story" is the sequel and also a favorite among fans. Clannad is a romance anime that teaches a great lesson on self-improvement and After Story relates the struggles that come with entrance into adult life, and dealing with new responsibilities.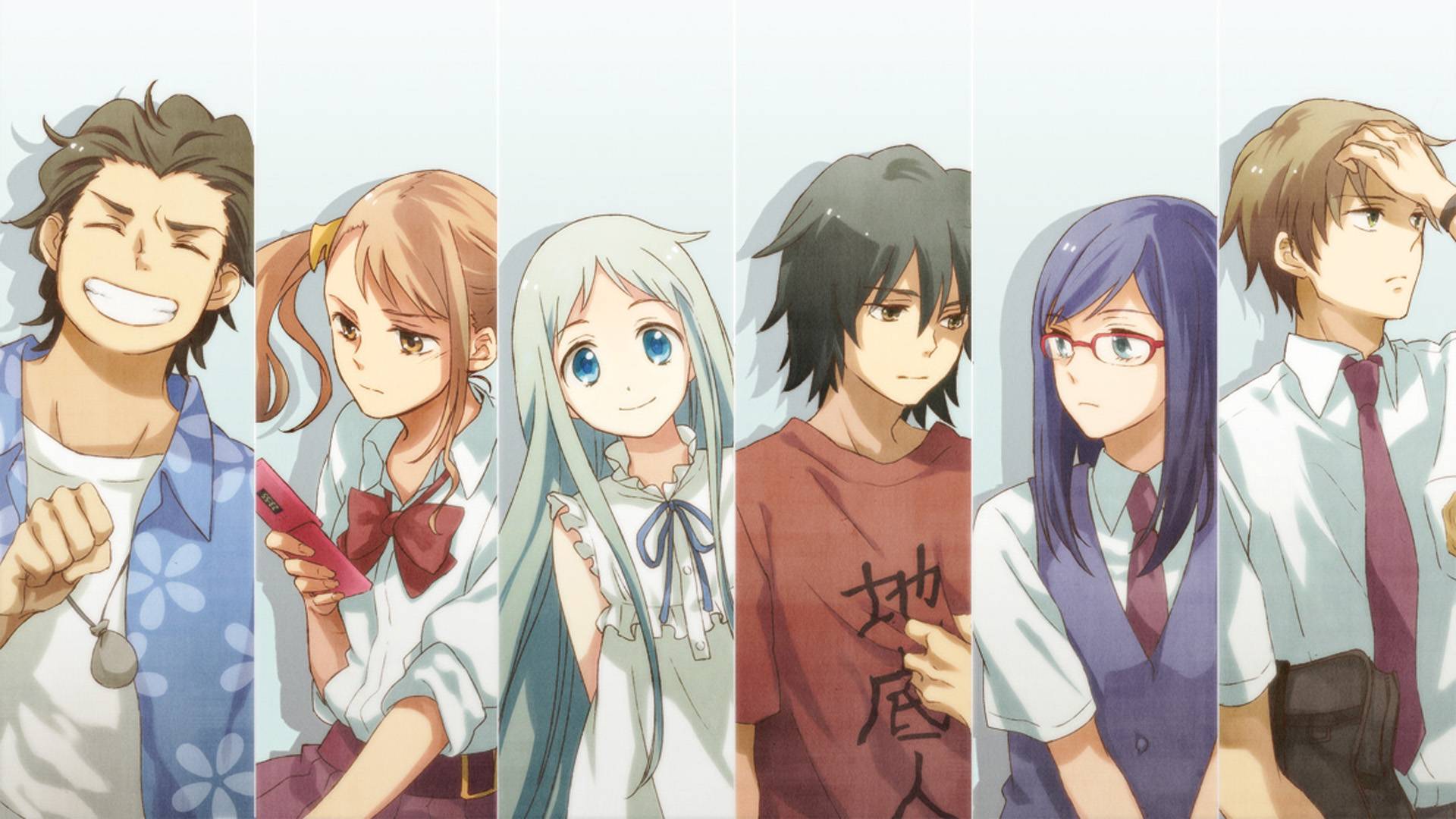 Episodes: 11

Studios: A-1 Pictures

Genres: Slice of Life, Supernatural, Drama

Aired: Apr 15, 2011, to Jun 24, 2011
Jinta spends his day away from school and friends, locked up in his room, playing video games. One warm summer day, however, he comes across a childhood friend, Menma. Rather, he comes across her spirit. Menma had died years ago. However, it seems that she has some wishes that haven't been fulfilled, and as a result, hasn't been able to proceed to the afterlife. Now, she has come to Jinta for his support.
This anime tells the story of a group of friends who drift apart after the untimely death of their dearest friend. Left devastated and unable to cope with this loss, the children try to move on with their life. Will the friends be able to get together one more time and help Menma get into the afterlife?
Episodes: 22

Studios: A-1 Pictures

Genres: Music, Drama, Romance, School, Shounen

Aired: Oct 10, 2014, to Mar 20, 2015
This anime is melancholic and dramatic and is a top as far as emotional animes are considered. The story follows the former pianist, Kousei Arima. He was taught to play the piano as a child by his strict mother. However, after her death, he couldn't play the piano anymore, slowly becoming unable to hear the piano's voice.
Years after the incident, as a middle schooler, Arima still refuses to play the piano. He attends school, living a dull life alongside his childhood friends, Tsubaki and Watari. However, his life changes when he comes across Watari's girlfriend, a beautiful violinist, Kaori. How will the girl who likes his best friend bring color to Kousei's monochromatic life? And is she hiding something?
Episodes: 24

Studios: MAPPA

Genres: Action, Adventure, Drama, Shoujo

Aired: Jul 6, 2018, to Dec 21, 2018
Ash is the leader of a gang of street kids in New York City. He is taking care of his elder brother, Griffin, who is mentally ill. He still remembers the words that Griffin spoke years back. "Banana Fish." Ash begins on a journey to find out the meaning of these words, but a menacing figure from his past, Dino Golzine- considered the godfather of the mafia, comes back into his life after many years.
Along his journey, Ash meets many allies, like a photojournalist and his assistant and a gang leader from Chinatown. Together, they try to uncover the mystery of Banana Fish. Watch the anime to find out more about Ash's dark past with Dino and uncover the secrets of Banana Fish.
Episodes: 11

Studios: Bones, Kinema Citrus

Genres: Drama

Aired: Jul 10, 2009, to Sep 18, 2009
Stirring up your heart and exploding with emotions, this anime will bring you to tears as you watch Tokyo slowly get destroyed. The anime is a touching tale of the perils that a city girl, Mirai, will face when a terrible earthquake of 8.0 magnitude hits Japan.
When she attends an exhibition away from home, chaperoning her little brother, Mirai is fed up with her life and hopes for a change in her life and family. Her wish, unfortunately, comes true. The once bratty teenager is now forced with heavy responsibility. She must survive while taking care of her brother and make sure that the two of them return home back to their family. What lessons will the path of destruction hold for her?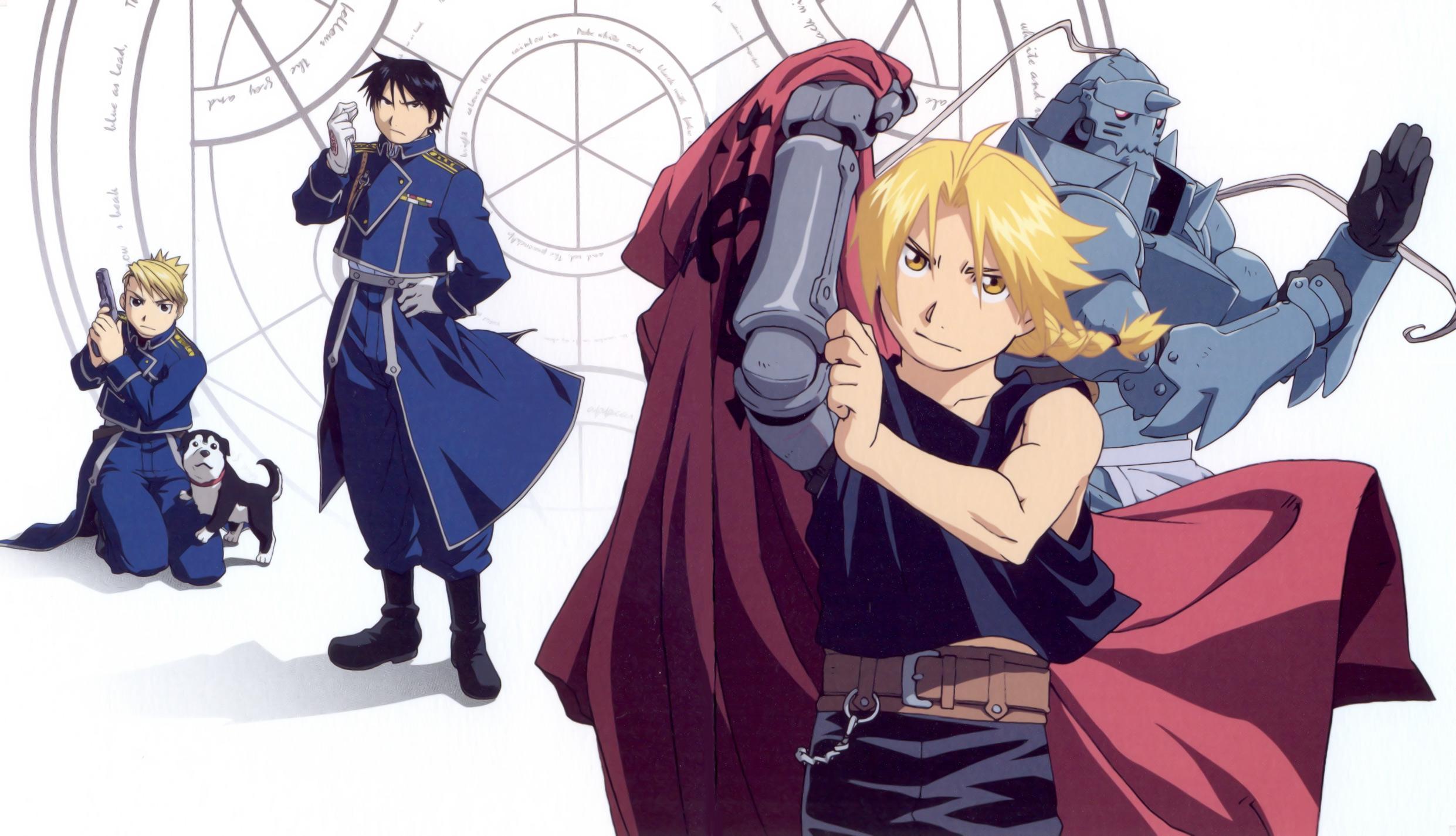 Episodes: 64

Studios: Bones

Genres: Action, Military, Adventure, Comedy, Drama, Magic, Fantasy, Shounen

Aired: Apr 5, 2009, to Jul 4, 2010
Considered the best-rated anime on MyAnimeList, this anime has a very well-paced and emotional story. The countryside lives of two brothers, Edward and Alphonse Elric, are shattered with the death of their loving mother. The two try to use a forbidden form of alchemy, human transmutation, to revive their dead mother. However, the experiment goes horrendously, and Alphonse loses his entire body while Edward loses his left leg. To bind Alphonse's soul to a suit of armor, Edward gives away his right arm.
Years after the incident, the boys learn more about the science of alchemy and leave the peaceful countryside to join the state military, using its influence to get closer to the fabled artifact called the Philosopher's Stone, an object said to have the power to give them back their lost body parts. However, the closer they get to the stone, the more challenging it gets, as they aren't the only ones in search of its powers. Here is a list of all the filler episodes in Fullmetal Alchemist: Brotherhood.
Honorable mentions-
A Place Further than the Universe

Madoka Magica

Bunny Girl Senpai

Zankyou no Terror

Devilman Crybaby

Re: Zero

Toradora!

Usagi Drop

Erased

Naruto

One Piece