Today the day is for, Granblue Fantasy. The artist "Kikuhitomoji" has been forming the manga and sporadically serializing it within the Granblue Fantasy game itself. By seeing the dedication and the lovely series, Kadokawa published it. The eighth series volumes will premiere in November 2019.
What is the Granblue Fantasy?
Granblue Fantasy is a Japanese media franchise. Additional to it, it is a role-playing video game. Cygames develops it for Android, iOS and web browsers. Good feeling, right!! It was first released in Japan in March 2014. The game is renowned for reassembling music composer Nobuo Uematsu and art director Hideo Minaba.
The game is a role-playing video game with turn-based battles. It ontains summons and a class system, like the Hell! Itself. It develops the main character's move-set and growth and Characters gain levels and abilities by accruing experience.
Some formal Information: Granblue Fantasy
The first anime season of Cygames' Granblue Fantasy releases in Japan in April 2017 in the smartphone version. It ran for 13 episodes. Aniplex of America gushed the first season on the services Crunchyroll, Daisuki, and Anime Strike. Funimation started running the first season later. The first season involved an unaired episode on the seventh home video release. In that shot, Djeeta featured the main character.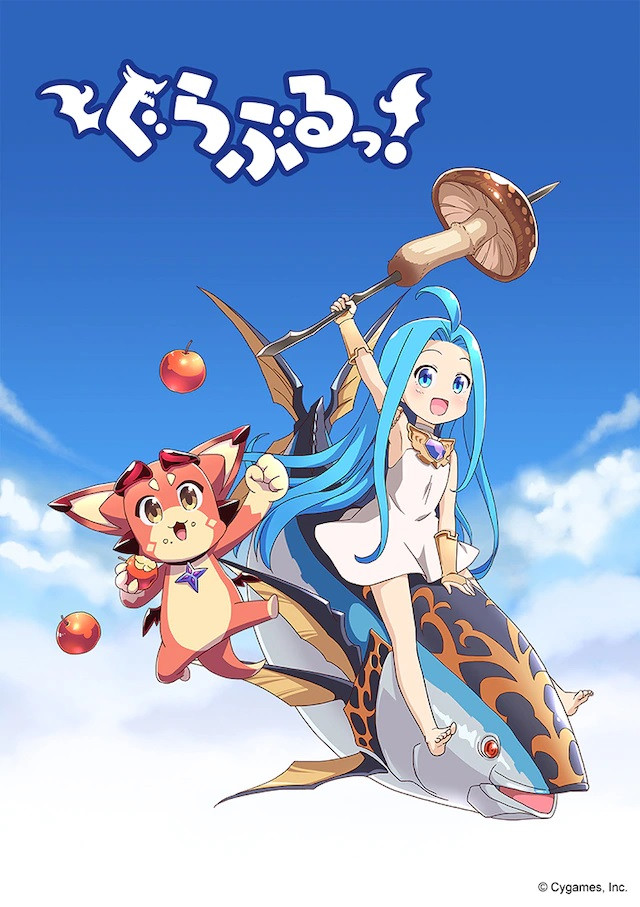 The Zankutinzeru-Hen (Zinkenstill Arc) anime special debuted on Tokyo MX and the AbemaTV . That streaming service in Japan would run it in January 2017. It was quiet before the main television series. Here also, Crunchyroll, Daisuki, and Anime Strike streamed that especially.
The Animation Season 2: Granblue Fantasy
GRANBLUE FANTASY 's The Animation Season 2 was on the air last October. It also listed with 14 episodes. HIDIVE, Funimation, and Crunchyroll flowed the series as it aired. The "Djeeta-hen" (Djeeta Chapter) anime will get its special premieres on March 27.
But, it is Unclear,
whether Guraburu! will be there as a TV anime or in some other format. Although it has a plan to be in the air in 2020. An official home page has already been published for the adaptation. Just wait for more information. I hope it will soon post, which clears our doubts!
【ぐらぶるっ!アニメ化決定!】
グランブルーファンタジー公式4コマ漫画「ぐらぶるっ!」が2020年アニメ化が決定しました!
まずはティザーPVを解禁!ぜひご覧ください! #ぐらぶるっ #グラブル pic.twitter.com/oqvOZ35wxR

— グランブルーファンタジー (@granbluefantasy) April 1, 2020