Gundam Build Divers Re: Rise season 2 premieres TODAY. Check out the synopsis, cast and the exact date of release. Check out the linked Youtube videos and many more.
Some Basic Information:
Gundam Build Divers Re: Rise aka ガンダムビルドダイバーズ Re: RISE, is an original net animation series. Sunrise Beyond has produced it. Shinya Watada has directed and Yasuyuki Muto has written it.
The first Gundam series was the sequel to the 2018 anime Gundam Build Divers. It released in the Reiwa period. The main focus of the premiere was to celebrate the 40th anniversary of the franchise. The series aired on its Gundam Channel streaming service in Japan from October 10 to December 26 in 2019. Later the TV airing of the ONA started on Tokyo MX and in BS11 on October 12, 2019. It fired as a part of the Anime plus lineup. The second part of the season is also set to premiere in April 2020.
The Synopsis: Gundam Build Divers Re: Rise season 2
The anime has hatched two years after the story of Gundam Build Divers. But it started with the new version of the Gunpla Battle Nexus Online Game. In order to make it secure, a newer version of the game was thrown. Thus it could prevent the same incident from happening again.
Gundam Build Divers concentrates on Hiroto Kuga. He is a high schooler rogue legionnaire diver for hire. His work as a hired member was to go in the game without being affiliated. Generally other forces and divers hired him. Kuga was very alone in-game until he met one of his childhood friends.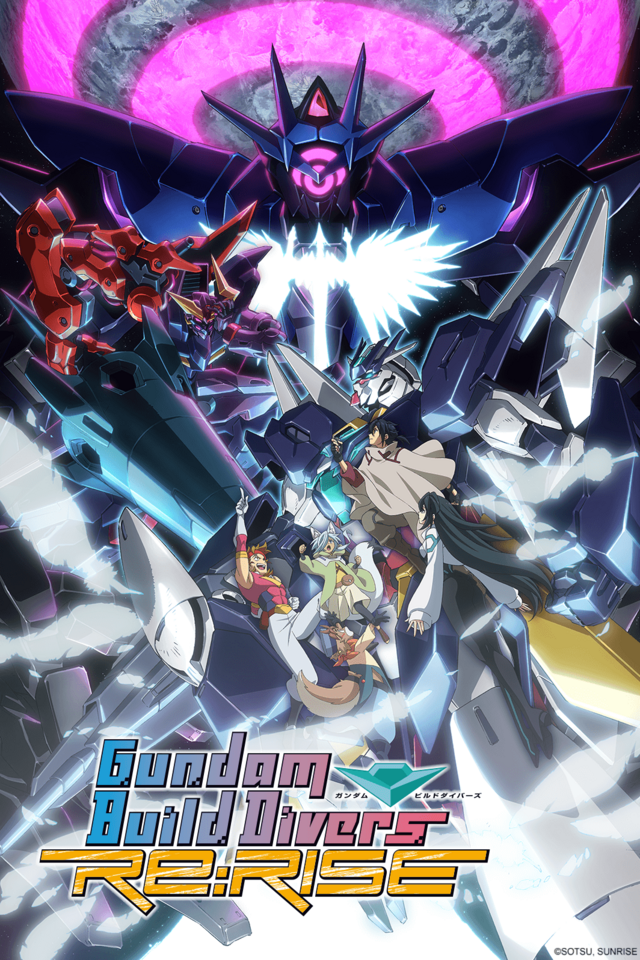 But after an exceptional request mission, Hiroto left everything. He joined other active divers in a strange world named Eldora. There he formed the Force group named "BUILD DiVERS." For them it was like the GBN gamespace event. But the Eldora and its outcomes not only for change the GBN, but the entire world.
Cast: Gundam Build Divers Re: Rise season 2
Build Divers
Hiroto Kuga
Kazami Torimachi
May
Patrick Alexandre Leonard Arge
Mountain-Dwellers
Freddie
Maiya
Stola
Asha
Towana
Hulun
Tonoi
Jiric
Jed
Calico
Zabun
Adam's Apple
Others
Eve
Hinata Mukai
Captain Zeon
Osamu Kuga
Yuriko Kuga
Ken Matsumura
Release Date
The release date of the second season of Gundam Build Divers is Today, April 9, 2020.