Kyoto animation delays the release of 'Violet Evergarden The Movie' due to coronavirus outbreak. An original animated episode was released in Japan in July 2018, and on April 24, 2020, another was under the schedule. But it later canceled due to the effects of the 2019–20 coronavirus pandemic. (#COVID-19)
On April 6, 2020, the production committee declared that the anime film sequel would be postponed again. They also confirmed the completion of the film. And they also apologized for suspending it right before the release date. In an official statement, on the Violet Evergarden website, the production committee stated. In essence, the "entire staff has served hard to create this film with extraordinary care" and apologized for the delay.
"After careful consideration of the announcement by the Japanese government on measures to limit the spread of coronavirus in Japan, we have decided to postpone the release of  Violet Evergarden The Movie," the statement read.
The committee has done its work. Now it's our time to support the franchise and the population of the World. So don't be angry and upset, as soon as the pandemic recovers and every institution will run at its own pace, everything will get healthy. Then you can enjoy all in all. But now, for the sake of the World's health, follow Govt's rule and stay safe!
What is Violet Evergreen The Movie?
Violet Evergarden, aka ヴァイオレット・エヴァーガーデン, is a series of Japanese light novel.  Kana Akatsuki has written it, and Akiko Takase has illustrated it. The series bagged the grand prize in the fifth Kyoto Animation Award's novel category in 2014. It was under their KA Esuma Bunko imprint. It was the first-ever work to win a grand prize in each of the three groups (novel, scenario, and manga). The Animation published the first light novel on December 25, 2015. And later, the series won the Best Animation at the 2019 Crunchyroll Anime Awards.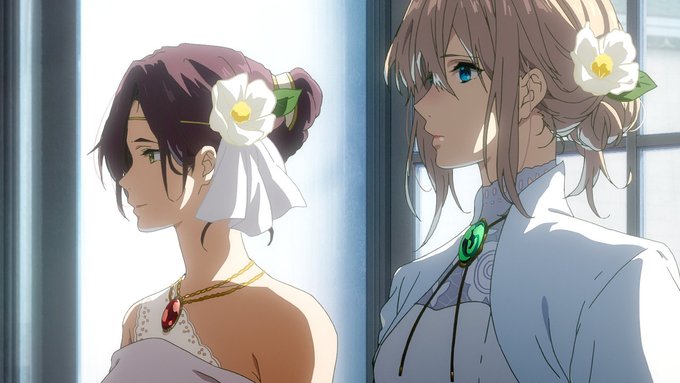 Plot:
The story surrounds the Auto Memory Dolls. Here the scientist named Dr. Orland initially employed people to assist his blind wife Mollie in writing her novels. Later, when the trend becomes popular,  other people who needed the service started to hire. In the present time, the term named as writing for others.
The story follows Violet Evergarden's journey of reintegrating into society after the war. As she is no longer a soldier now, her job is to search for her life's purpose.