Remember the last scene of the Infinite train in Demon Slayer in the second season? What a pity we feel when it was the final scene of the anime! But the catastrophe is over! The movie of Mugen Train is here, guys! An entire video where we will find the ultimate fight of Tanjiro, with his sister Nazuko against the demon. This page you detail you about the Plot, Release Date, and other vital details.
Some Primary Information
Demon Slayer: Kimetsu no Yaiba the Movie: Mugen Train aka 鬼滅の刃 無限列車編 is a 2020 Japanese anime film. The base of this anime is on the manga Demon Slayer: Kimetsu no Yaiba of Koyoharu Gotouge. The film is by Haruo Sotozaki and is a straight sequel to the 2019 anime series. Ufotable is the producer of the movie.
Release Date: Demon Slayer the movie: Mugen Train
The film is set to premiere on October 16, 2020. It will release in Japan. The main cast of the movie will be the same as television series in their respective roles.
Trailer:
The official trailer of Demon Slayer: Infinity Train movie is now in AnimeTV. On Twitter, there is an update that Abema TV will broadcast the trailer exclusively. The movie, Demon Slayer, will release in Japan on 10:30 PM in JSP (Japan Standard Time).
Spoiler:
The Demon Slayer, the movie: Mugen Train is going to focus on Rengoku. According to manga readers, the audience is going to have a great treat. Tanjiro Kamado and his friends from the Demon Slayer corps accompany Kyōjurō Rengoku, the Flame Hashira. Now, their main motive is to investigate a mysterious series of disappearances occurring inside a train.
They also know a little about Enmu. One of the Twelve Kizuki has also boarded the train. No more spoiler is yet there. But as soon as it is there, we will update you through the page.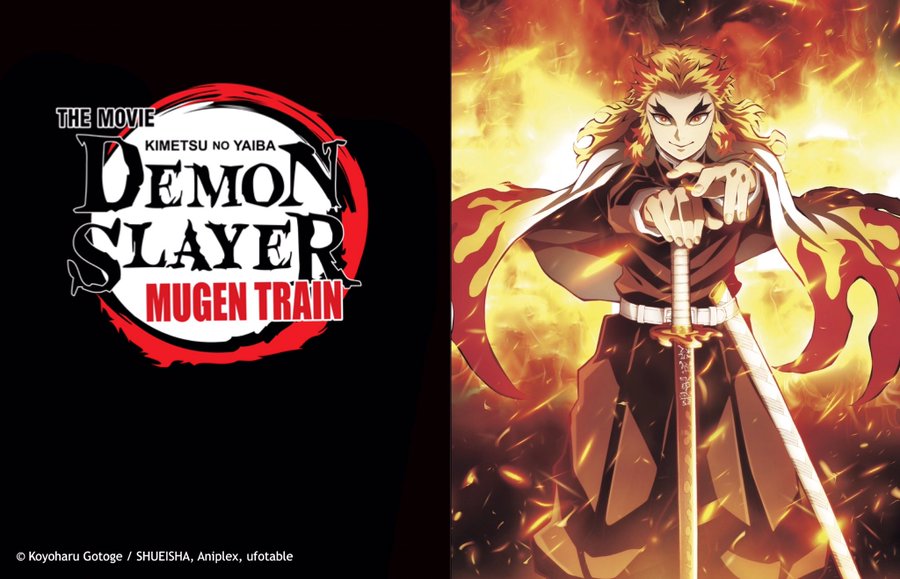 Cast: Demon Slayer the movie: Mugen Train
The characters and their roles will be the same in the film as in the anime. Tanjiro Kamado is the main character, and Natsuki Hanae is the Japanese cast member of nature. likewise, the Japanese cast of,
Nezuko Kamado is Akari Kitō
Zenitsu Agatsuma is Hiro Shimono
Inosuke Hashibira is Yoshitsugu Matsuoka
Kyōjurō Rengoku is Satoshi Hino
Enmu Daisuke is Hirakawa.